Civil Law
Property law, real estate purchase
Leasing and renting, landlord and tenant
Inheritances, wills and donations
Contract law
Enforcement proceedings
Separations and divorces
Civil liability and tort law
ADR and negotiation
Commercial law and corporate law
"Change is the law of life.
And those who look only to the past or present are certain to miss the future".
John F. Kennedy
Administrative Law and Immigration
Citizenship
Residence permits
Visas
Immigration
Legal Services
Cadastral and Land Registry services

Lawyer domiciliations

Legal informatics

Translation services (Italian, English, Albanian and more)

Legal assistance in Mainland China, Hong Kong and Japan
Online Law Firm
Your trusted lawyer, in any place and in any time zone you are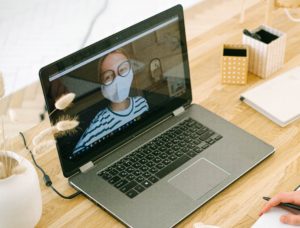 Lawyer Federico Baglini, in addition to receiving clients in his physical offices in Genoa, Chiavari and Milan, is available for appointments without borders via video call through the main online platforms such as Skype, Zoom, WhatsApp, FaceTime, Teams, Google Meet, Telegram, etc.
Services

Assistance and legal opinions
Avv. Federico Baglini can follow your legal issues, giving legal opinions, assisting in negotiations and participating in mediations.

Defense in Court
Attorney at law in Court. The law firm, with the assistance of local lawyers, can follow legal cases in the whole country.

Immigration and residency
If you like to relocate and move to Italy, the law firm will assist you through the whole process, from applying for a visa, to getting a residence permit.

Real estate purchase
The law firm can guide and represent you through the whole process of buying a house in Italy.

Citizenship
If you have Italian ancestors, an Italian spouse, or you have been resident in Italy for more than 10 years, you could be eligible to get the Italian citizenship: we can help you to become Italian and get the passport.

Translation of legal documents
The law firm can give sworn translations from and to several languages, including Italian, English, Albanian and more.

Contracts
Drafting and revision of contracts for individuals and businesses, with particular regard to leases, sales, etc.

Bureaucratic and administrative procedures
Drafting and transmission of succession declarations. Assistance in residency and citizenship applications. Registration of mortgages and transcriptions in the Land Registry. Research of certificates at Municipalities and Parishes.

Federico Baglini
Jurist and IT expert
Federico Baglini in 2001, still a lyceum student, began his career in the IT field, as a technical consultant, sales manager and administrative assistant.
After obtaining a bachelor's degree as a business jurist in 2007 and a master's degree in law in 2009 with full marks, he immediately began his forensic practice to become a lawyer, gaining experience in different areas of civil law: from property law to contract law, from family law to inheritance law.
In the meantime he perfected his skills by attending the "M. De Andrè" Forensic School in Genoa.
After successfully passing the bar exam in 2013 on the first try, he became a member of the Genoa Bar Association in 2014 and opened his firms in Genoa first, and then in Chiavari and Milan.
The experience acquired in the world of information technology proved to be fundamental for carrying out the legal profession, from telematic trial to privacy law, also favoring the investigative side of the lawyer activity.
He has also extended his activity to the immigration field, in particular assisting subjects applying for Italian citizenship, or wishing to transfer their life or their activity to Italy, after getting visas and residence permits.
If you are looking for a lawyer in Italy, call the firm and schedule an appointment.
Sestri Levante, SOLICITOR